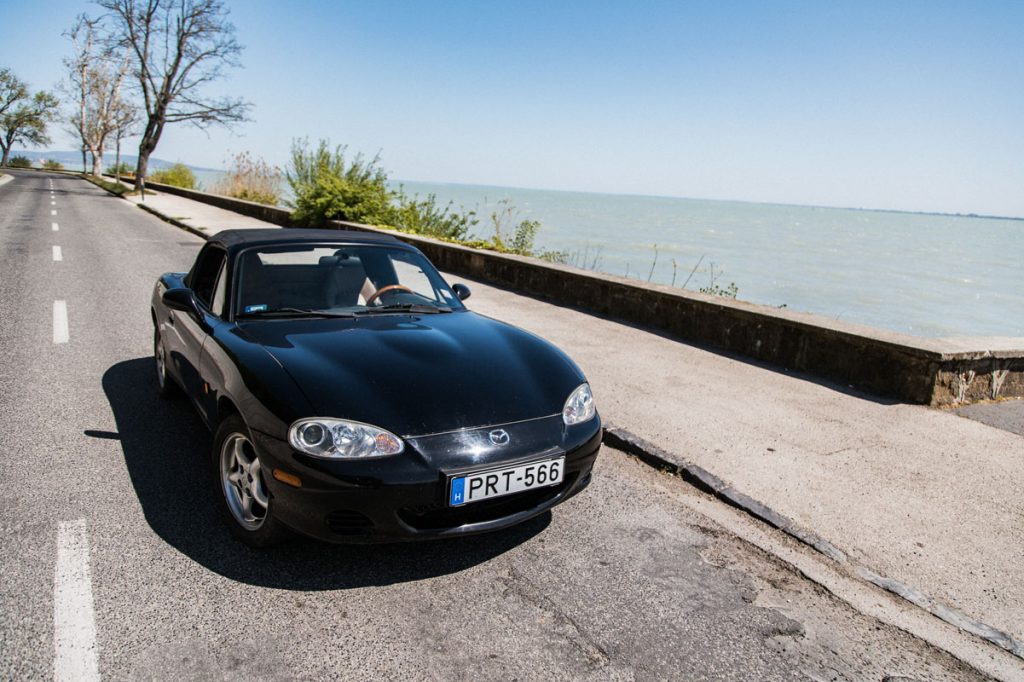 My name is György Tanai. Since 2014 I have been transporting cars to Hungary from abroad to place them on the market here. In these past few years I have dealt with almost 100 cars. This is not enough for a car dealership, but it's more than enough for experience.
After a while I have turned into a car enthusiast. I started working with things that piqued my interest. Fundamentally, I am not attached to objects, but when it comes to cars, if I like something, I must try it. This is how my relationship with the Mazda MX5 started.
Of course, I had heard about it earlier! It is a legendary Japanese car, it's in its fourth generation already, and more than one million models have been sold since its launch in 1989. With numbers like this it has become the most popular roadster according to the Guinnes World Records.
In Hungary the brand is associated with vibrant club life, but I fell in love with the model in Italy, in sunny Genoa. There, on the coast of the Ligurian Sea these little roadsters were so tempting that I knew I would never feel complete without them.
It's a truly sporty, party vehicle, gets the attention wherever it goes if you leave the roof open. Many times people are just staring at it and then see the keys in your hand and give you a wide smile. And that smile says everything: with this car you are living other people's dreams as well.
I believe everyone needs to experience this at least once in their life. You retract the roof, put on your sunglasses and enjoy the sunshine, the cool breeze, the precision of the gearshift, the momentum of the engine, the low rumbling and the envious look of others at the red light. . .
Mazda MX5. Legend. Feeling. Adventure. Guaranteed.
György Tanai